With the support of the Global Wine Organization (GWTO) for the participation of international wine destinations in which the sea is also an attraction, the Spanish Wine Tourism Association (AEE-Enotourism Spain) organized the tourism (wine tourism) area, coordinating the Forum 'The Sea in Wine Tourism', providing speakers, exhibitors and tour operators for business meetings.
Likewise, through GWTO, the International and Ibero-American Academies of Gastronomy (based in Paris and Madrid respectively), in the figure of Mr. Rafael Ansón as its founding honorary president and founding president,show their support to VIMAR.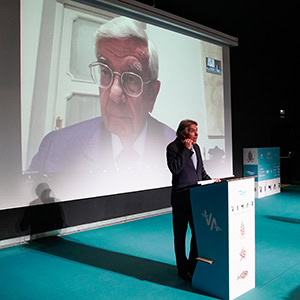 The fair, promoted and co-organized in the product area by Azahara de Comunicaciones group, held its second edition on the 13th and 14th, in the Congress and Exhibition Center in Ayamonte, making the coastal town a commercial, gastronomic and tourist reference during these days.
The event was born in 2022 as a professional reference in the conjunction of these two first level gastronomic sectors, the products of Wine and Sea, with the support of the Andalusian Tourism company of the Ministry of Tourism, Culture and Sport of the Andalusian Government, the close collaboration of the City Hall of Ayamonte, the DD.OO.PP. Wines and Vinegars of Condado de Huelva, with the participation of more than 40 companies, entities and organizations of the aforementioned sectors: tourism, wine and sea.
The founder and president of the wine tourism associations, José Antonio Vidal, said that "it is about sharing knowledge and experience in national and international wine tourism, in a great event linked to the exquisite gastronomy of the province of Huelva and the whole of Andalusia, which is recognized worldwide. The aim is to promote the socio-economic development of wine tourism destinations and their brands".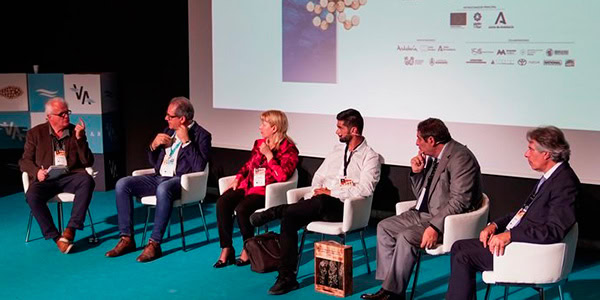 The fair's full program includes the Training Area, where there will be seminars and round tables on 'The Sea in Wine Tourism', where you can learn more from leading professionals in the sector: Bodegas González-Byass, Bodega Berroja, Bodega Nilva, Musclarium, Ví D'Anfora (SeaWines), Celler Vinyes del Tiet Pere, Adega EcoAlga, Cantina San Salvatore 1880.
In parallel, more than 10 showcooking, tasting and harmonies activities took place in the Tasting and Demonstrations Area, and B2B professional meetings were held in the Business Area.